NYC Commercial Building Mold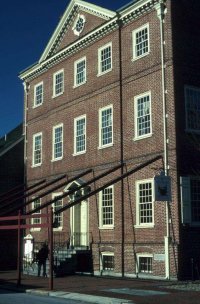 Indoor air pollution is today one of the greatest environmental issues in the United States. No one is immune to the short and long-term effects of indoor air contaminants. There is a growing public awareness to the problem.
Sick building syndrome has become a legal liability for many New York City workplaces and places a drain on overall worker productivity. Protect your employees and your customers by ensuring that the indoor air they breathe is free of mold and other contaminants.
Where can mold infestation and sick building syndrome strike?
Commercial office buildings
Hotels
Restaurants
Hospitals
Retail and manufacturing facilities
Schools
Even though mold cannot actually be seen, felt or even smelled, it is the building itself that causes mold exposure symptoms. Self-testing mold test kits are not designed to take the place of a professional IAQ assessment. If you suspect that you have an extensive air quality problem, a professional should perform proper testing.
Only licensed and certified mold removal companies should perform building mold remediation. The first step in commercial mold removal is to identify the source of any water or moisture in the building. Once the water source is identified and repaired, then the mold can be removed safely and effectively.
In many cases, the job can be performed during business off-hours in order to limit disruption.
If you are a commercial  building owner or landlord in Manhattan, Queens or the Bronx and you either suspect a problem or have received violation notices for mold, we can perform a free visual inspection and provide an estimate for you.
Contact us today for a free consultation!