New York City Mold Authority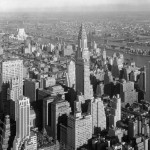 There are currently no federal standards or recommendations, (e.g., OSHA, NIOSH, EPA) for airborne concentrations of mold or mold spores. This section provides a brief overview of commercial building mold violations. It does not describe all potential health effects related to mold exposure. Read more…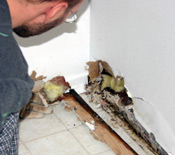 If you live in a rented apartment unit or building, contact your landlord if you encounter any mold-related problems. It is your landlord's responsibility to fix a mold problem in your apartment, so first report the problem to your landlord. Document any and all correspondence. You may want to send your landlord a certified letter if there is no onsite manager available. Read more…
A healthy learning environment provides many benefits. A school contaminated with mold increases absenteeism, reduces test scores, along with student and teacher productivity. Good indoor air quality (IAQ) is important to the health of NYC students and faculty. Read more…
Portions of the information on this site was collected from the following agencies – contact them for more information or assistance. Read more…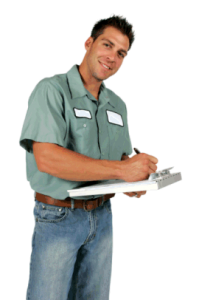 Renters and tenants in the New York City have the right to a safe and healthy living and work environment. Because mold exposure can lead to chronic and severe health problems, living in a mold-infested environment presents all sorts of problem, legal and otherwise.
In New York City, common sources of a mold problems in apartments, condos and office buildings include:
Leaking pipes and radiators (including leaks that occur within walls and ceilings).
Poorly sealed windows where condensation gathers.
Damaged roofs.
Poor moisture ventilation, particularly in bathrooms or restrooms.
Deteriorated brickwork or damage to a building's facade.
Dirty air ducts.
Standing water from leaks of flooding.
The common denominator is water. Mold needs water to grow and spread. Moisture and leaks are what gives mold spores the opportunity grow and flourish.
Not all mold is hazardous, but some can be very harmful to humans, particularly to young children, the elderly, and those with compromised immune systems. Even healthy people can develop illness, allergic symptoms and respiratory problems when exposed to mold spores over a period of time.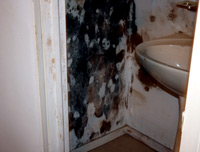 What should be done if I suspect mold infestation in my apartment, condominium or commercial office building?
According to the NYC Department of Health, all mold should be checked up.  The city's health department has specific guidelines for cleaning up mold growth. If your landlord is handling a large cleanup, all contractors and workers must follow NYC's health and safety guidelines. If your landlord does not fix the problem or the conditions that cause the problem, they can be held liable.
If you are a building owner or landlord in Manhattan, Queens or the Bronx and have received violation notices for mold, we can perform a free visual inspection and provide an estimate for you.
Contact us today for a free consultation!